The development of dashboards is a key to the PCIC intervention. Data will be received from multiple systems in a secure manner and will be integrated into data-cleanup workflows, data blending and merging into the Master Client Index (MCI). There workflows are semi-automated with Alteryx, SQL scripts and SQL Server Integration Services (SSIS) packages.
Once the data is imported into the MCI, dashboards are created based on the problem being solved. These may be overlap analysis dashboards across multiple systems, or a system specific dashboard. Access control policies are applied against the data and the dashboards, so that just the relevant user have access to the views.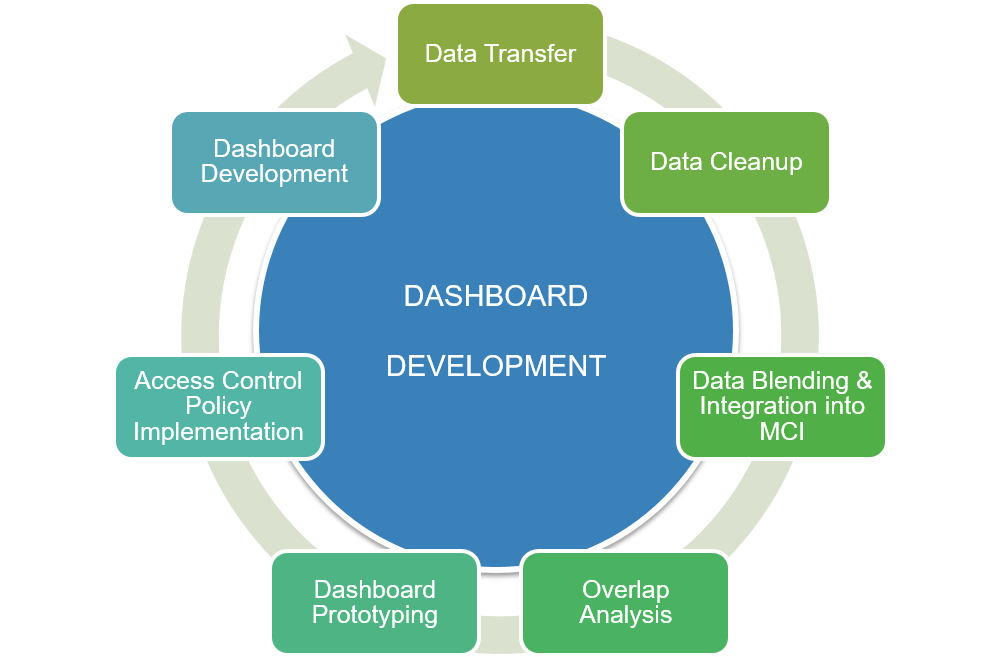 Dashboards are developed at the client, provider and institution levels. Through the Community Health Council infrastructure, we expect to start developing these dashboards at the community level, overlapping data across multiple system and understanding the impacts at a more all-inclusive level.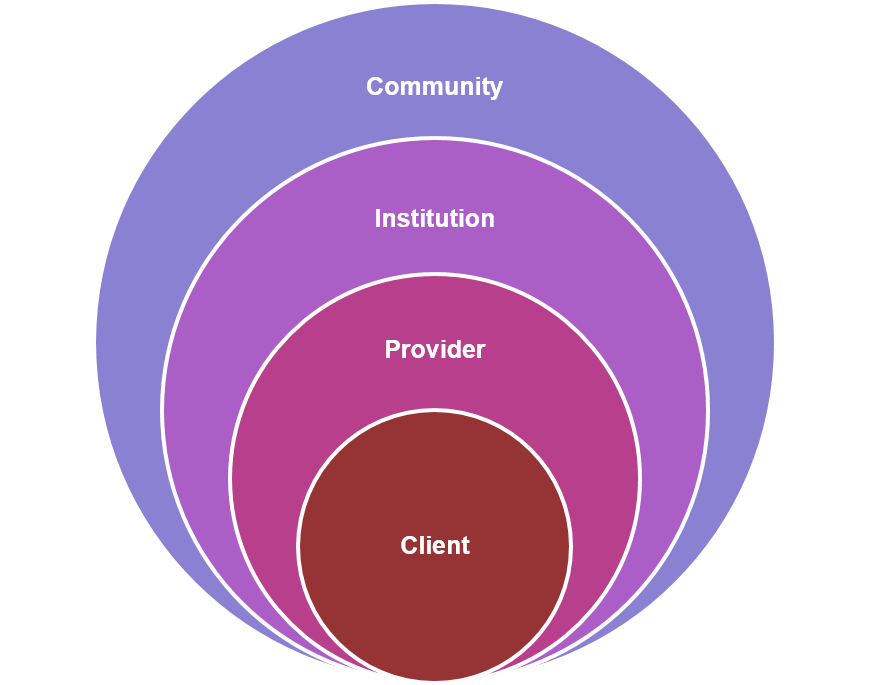 Overlap Analysis Dashboards are comprised of complex dashboards, where multiple datasets from different stakeholders are linked together to identify overlapping client utilization across providers in the community. The linking between these datasets can be done in a variety of ways, for example:
Linking individuals across systems using globally unique identifiers like SSN, MRN or driver license numbers, etc.
Linking individuals across systems using fuzzy logic on fields like name, date of birth and gender (or other demographic data fields), when globally unique identifiers are not available
Linking records across systems using geocoded data, like an address
Linking records through a parent or guardian or some other relationship between individuals