The data infrastructure developed by PCIC addresses multiple obstacles that communities and policymakers currently face in creating evidence-based change. The data platform will link individual data from multiple sources to enable sharing with aggregate data analytics across systems.
Data-driven, real-time feedback help identify populations most amenable to interventions. The goal of the data infrastructure is to provide the basis for examining data at a community level and to help understand the complex multi-agency health needs of a sub-population.
PCIC's data infrastructure includes the following components:
Community Data

eXchange

PCIC is setting up a formal and legal structure in the form of a Community Data eXchange (CDX) to provide a platform for data linkage, aggregation, sharing, and analytics.

PCIC receives data from diverse sources like school district data, county jail data, homeless services data, police, fire and EMS data, workforce development, in addition to healthcare data from hospitals, FQHCs, MCOs and insurance providers. One of the key features of the data sharing platform is the "Master Client Index" (MCI). The MCI is a repository of the clients in the health ecosystem, with their records linked across multiple systems.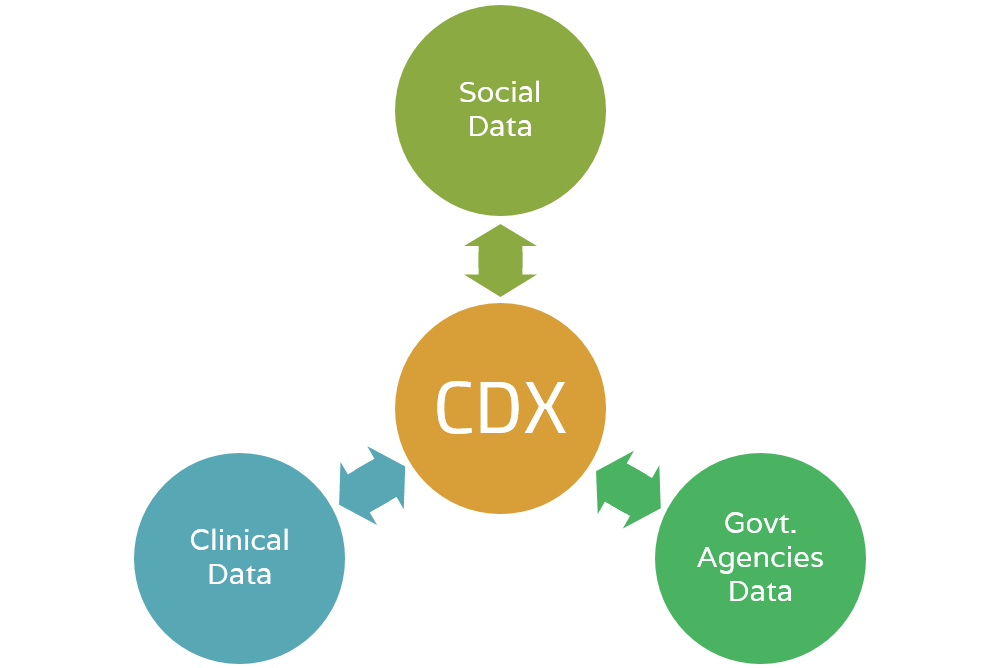 Integrated Data

Sharing Platform

The Community Data eXchange provides the legal and technological platform for sharing data across multiple systems. This diverse dataset multiplies the potential impact of problem identification and development of solutions. It also increases complexity around data access and data visibility for HIPAA covered and non-covered entities. Clear access control policies are identified based on compliance regulations, policies, and contractual agreements.
Integrated Data

Analytics & Dashboards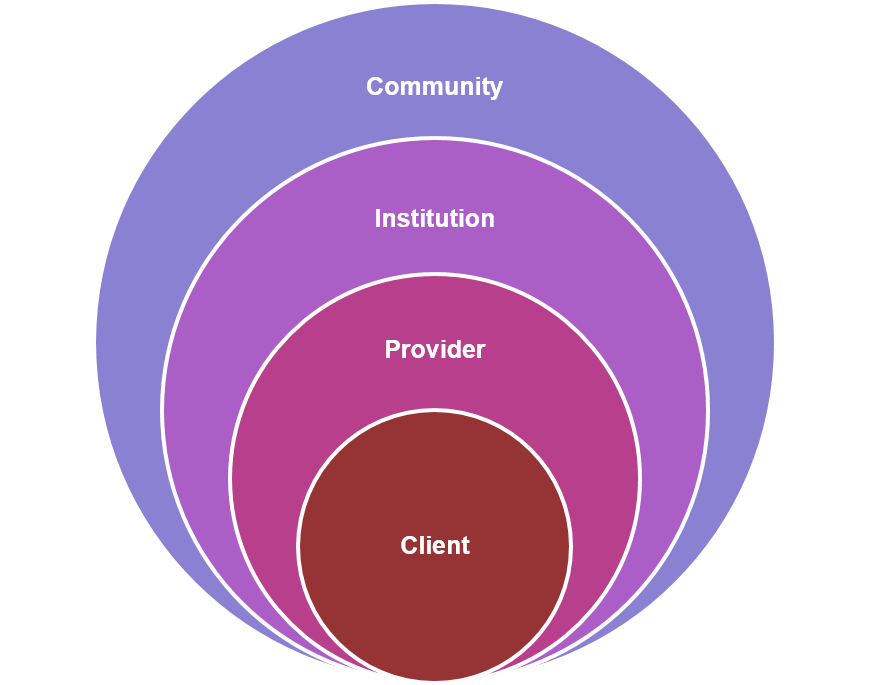 PCIC perform data analysis on metrics identified by the stakeholders and develops visualizations through dashboards. An Integrated Data Analytics Platform, a function of the CDX, will utilize integrated data sharing to analyze cross-system data and overlaps. Outputs from the data sharing and data analytics platform will be developed into dashboards, driven by stakeholder identified metrics and measures towards improved understanding of community needs as well as development and execution of interventions. These dashboards will be provided to leadership, key decision-makers and other stakeholders in a secure, visual web environment. These dashboards are built at different levels – from the detailed client-specific view to community level overlap views.
Overlap Analysis Dashboards are a range of more complex dashboards where multiple datasets from different stakeholders are linked together to identify overlapping client utilization across providers in the community. This will allow assessing of the effects of interventions on complex client behavior, beyond merely health behaviors, such as criminal activity, ability to manage housing, schooling, that are important both for the personal well-being of clients and for social and financial costs.
Unified Care

Continuum Portal

The Unified Care Continuum Portal (UCCP) is a web based system that is being developed at PCIC to provide a single point of access to a client's plan, which would span services rendered to the client from multiple organizations. This will enable providers and coordinators to view the entire continuum of care being provided to a client, rather than just their own care plans. It will enable better coordination between systems, and reduce any overlap in services that might currently exist due to a lack in coordination. It will also establish a more streamlined and coordinated case management process with the client.

Additional information about the UCCP can be found here.